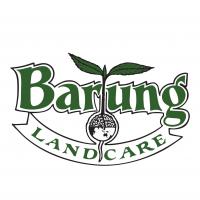 Barung Landcare, established in 1989, sits in the headwaters of four major river systems in the Blackall Range in the Sunshine Coast Hinterland. Based in Maleny, Barung Landcare is a leading community-based organisation working to develop ethical solutions for a sustainable future. We support local and regional community empowerment to conserve and enhance the rich diversity of natural resources of the Sunshine Coast Hinterland. For more information visit www.barunglandcare.org.au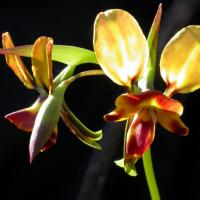 The Christmas Hills Landcare Group is a neighbourly network of people who care for the place we live in. We aim to provide a friendly forum for all residents of Christmas Hills to learn about, and care for, the natural values of our place, whilst getting to know your neighbours. Whether you have lived here for a few months or a few generations, whether your property is one acre or a hundred, whether it is bushland or pasture, you are welcome. The group covers the area bounded by the Kinglake National Park to the north, to the west the Warrandyte-Kinglake Nature Conservation Reserve and Watsons Creek west of Simpsons Road, Sugarloaf Reservoir Park to the south, and Skyline Road to the east. Christmas Hills is rich in natural values, with extensive areas of remnant vegetation, high quality creeks and a diversity of native plants and animals.
Vf
The Valley for Wildlife is a group in Macdonald Valley. We live and are surrounded my wildlife in our valley, caring for them is just what we do. Currently our focus is on wombats, managing and treating mange and building community awareness. Koalas and Rock wallabies are also animals we focus on. (more to be added)
Ot
O.V.E.R the Hill is Landcare Project commencing with Rainforest Revegetation of the hillslopes behind the Botanica Over 50s Lifestyle Resort in Cairns. O.V.E.R which stands for Occasional Voluntary Ecological Restoration is a group of interested resident assisted by local professionals to rehabilitate and revegetate the area. The project is set to include the removal of weeds, planting of 5000 native rainforest species, the installation of beehives, plus walking trails and seating areas along with the requisite ongoing maintenance. Botainca residents are involved in the project at many levels depending on what suits their interests and lifestyle. The over 50s residents bring with them skills and knowledge to support what I call "productive recreation", that is, using your time in retirement to do things that have meaning and purpose. The fact that OVER the Hill project is improving our environment and giving back to a planet that has given us so much, is a bonus.