Most Viewer Blogs
Sydney, Australia, is a global city, blessed to still have areas of remnant natural bushland scattered throughout its suburbs. When Captain Cook first sailed into Botany Bay in 1770, the biodiversity would have been spectacular and even to this day there is a far greater diversity of plant species within the city boundaries than exist in the entire United Kingdom. Some incredible wildlife still occurs here too. The problem is that bushland areas are extremely sensitive to invasive weeds and can ...
8

views
2

Likes
1

Comment
Nicki's Legacy
Everyone who met Nicki Laws was touched by her warmth and intelligence. She was a vet, author, textile artist, farmer, scientist, activist and lecturer. Nicki died in September 2018 from metastatic ocular melanoma. She was aged just 58.
Nicki and her friend and photographer Ann Alcock co-authored the book, "Frocks, Country Halls and Deb Balls" which documented a collection of 60 frocks and the role of country dances and community halls in the north-eastern Darling Downs.
She and Ann collaborated to establish Place, Art & Design, producing Home Décor soft furnishings. Their designs reflected their love of the Australian landscape and its flora and fauna.
Nicki was a spokesperson for Oakey Coal Action Alliance and the battle to prevent Stage 3 of the New Hope coal mine. Its encroachment on strategic cropping land, its effects on farming communities and post-mining rehabilitation were major issues which she championed for her community. That battle continues.
Nicki participated in joint and solo exhibitions at local art galleries. Her concern about species decline and habitat loss was reflected in her mixed-media art. She stitched, drew and sculpted a variety of subjects but birds featured regularly. She said of her sculpted birds "These slowly wrought, wrapped and embellished birds show my attempts at repair and restoration. I have used wire, eco-dyed threads and fabrics as well as industrial waste and many "found" plastic bags. I wrap and bind, striving to hide the detritus within. There is a faded grandeur left…and also hope and survival."
Nicki was president of Gomaren & Doctors Creek Catchment Landcare group (GDCC) based at Goombungee on the Darling Downs. She hosted field days on her property near Kingsthorpe to demonstrate Landcare principles. With a grant from Landcare, she planted 1000 koala-friendly trees on their property. She and her husband Glen sowed six varieties of summer grasses in an old cultivation paddock into which they then planted oats, aiming to achieve 100% ground cover. This improved soil health, ground cover and water retention and helped reduce erosion and sediment run-off into local creeks.
Nicki planted DeKoch and Eyre's Green saltbush seedlings in a paddock and along a creek bank where soil stability was at risk. Cattle were excluded until the saltbush had been established successfully. Planting the saltbush encouraged the White-winged Fairy-wrens to come to the farm, a bird which had rarely been seen in the area and which nests in saltbush.
In 2016 Nicki inaugurated the annual GDCC Landcare "Focus on Farms" Photographic Competition. The categories embrace the Landcare ethos and encourage community participation, with entries being displayed in the mobile library and at community events. In 2019 at the Presentation Evening in Kingsthorpe Memorial Hall, a Perpetual Trophy for "The Best Photographic Presentation Showcasing a Landcare Project." was launched in honour of Nicki. The competition promotes the importance of caring for land by people from all walks of life and is a testament to Nicki's community spirit.
Nicki's quiet passion for caring for the environment inspires us to carry on her legacy.
Photos: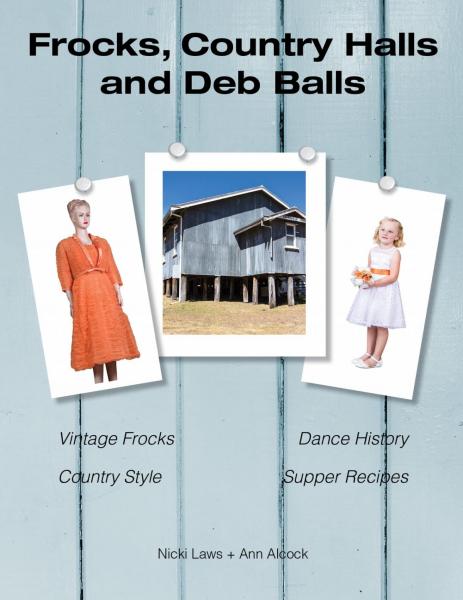 Front Cover "Frocks, Country Halls and Deb Balls"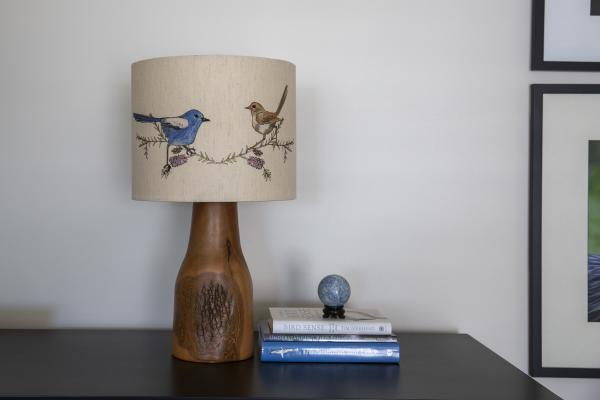 Part of "Place Art & Design" home décor range featuring White-winged Fairy Wren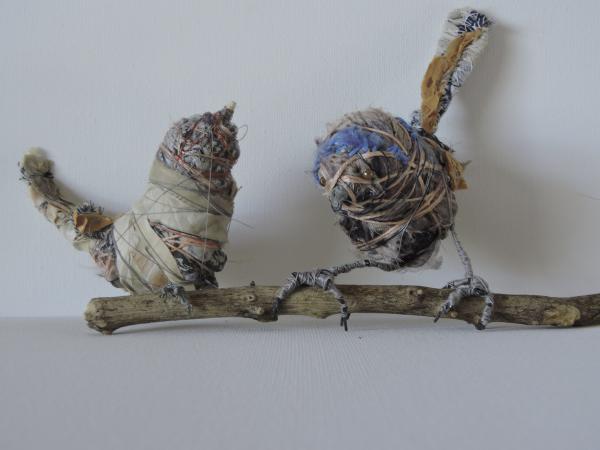 Mixed media sculpture featuring White-winged Fairy wren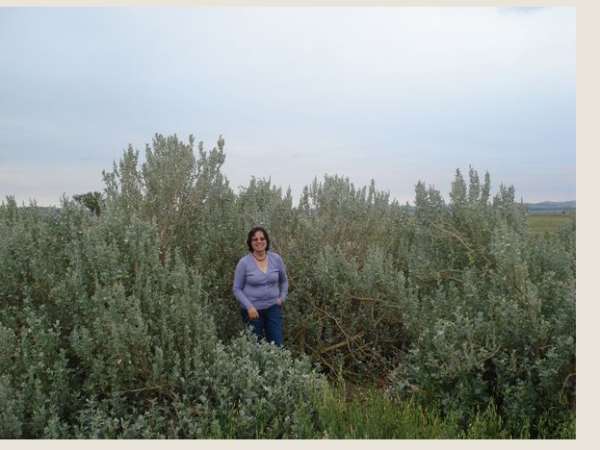 Part of Nicki's saltbush plantings.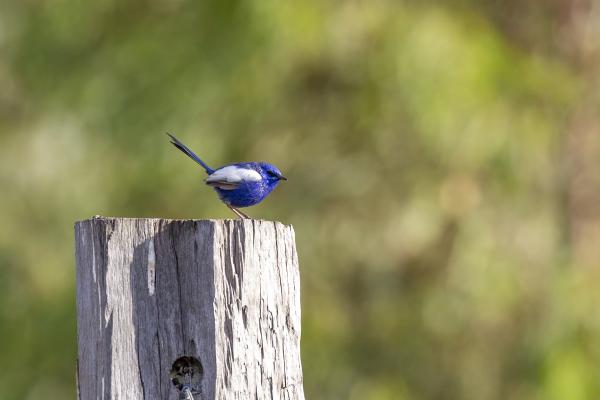 White-winged Fairy wren on Nicki's property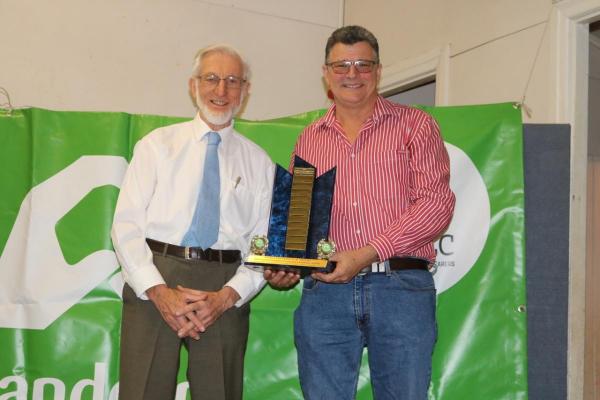 Dr. Glen Laws presents Dr. John Standley with inaugural Nicki Laws Perpetual Trophy (2019)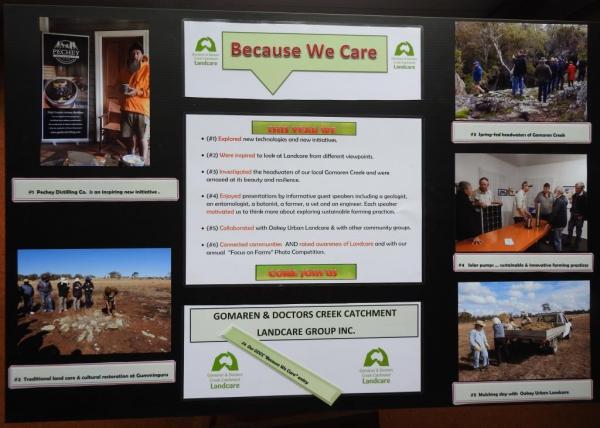 GDCC Landcare Group's entry in Nicki Laws Perpetual trophy category.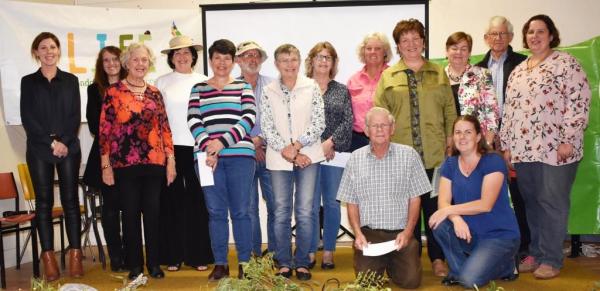 2019 "Focus on Farms" winners in Open section with Toowoomba Regional Council's Nancy Sommerfield.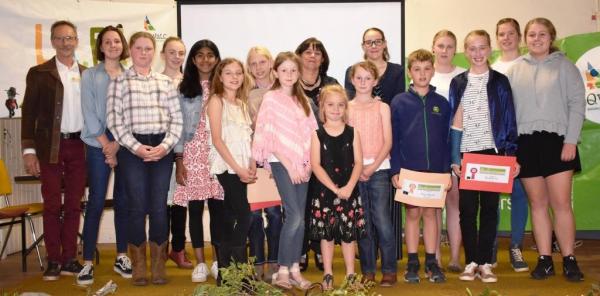 2019 "Focus on Farms " winners in Under 18 section with Goombungee Librarian Alan Imhoff.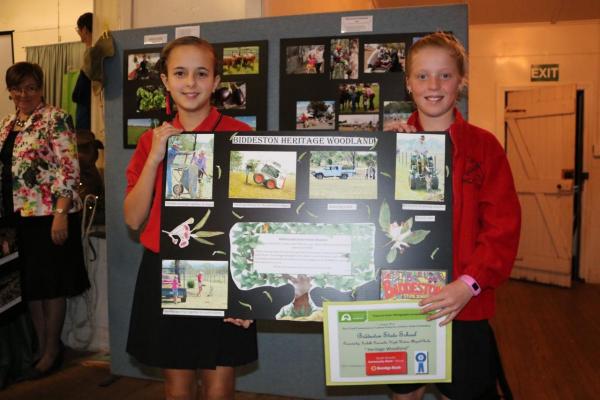 2019 "Focus on Farms" winners in Schools section, Biddeston State School.
Related articles:
New Hope coal mine
https://www.abc.net.au/news/rural/2015-04-20/nicki-laws-from-the-oakey-coal-action-alliance-is-worried./6405678
https://www.google.com/url?sa=t&rct=j&q=&esrc=s&source=web&cd=6&cad=rja&uact=8&ved=2ahUKEwjAxILziPTmAhUfyDgGHS0FBQoQFjAFegQIBxAB&url=https%3A%2F%2Fwww.theland.com.au%2Fstory%2F3595212%2Frural-women-battle-mines%2F&usg=AOvVaw2gw09IOrt6xp8vmdvVpwha
Nicki's art work
https://www.google.com/url?sa=t&rct=j&q=&esrc=s&source=web&cd=3&cad=rja&uact=8&ved=2ahUKEwja5OimifTmAhUpxzgGHRsxBhwQFjACegQIDhAG&url=https%3A%2F%2Fwww.akbellingergallery.com%2Fnickilaws&usg=AOvVaw2fPQA8KzlrfScVHERZGaIH
Ocular melanoma https://www.google.com/url?sa=t&rct=j&q=&esrc=s&source=web&cd=17&cad=rja&uact=8&ved=2ahUKEwjp4ejrhPTmAhV6zjgGHVv4C1oQFjAQegQIAhAB&url=https%3A%2F%2Fmelanomapatients.org.au%2Fresource%2Fnicki-laws-kym-stewart-om-forum%2F&usg=AOvVaw1AWYF-odMNM44TSGOHcIiR
Salt bush article
https://www.google.com/url?sa=t&rct=j&q=&esrc=s&source=web&cd=21&cad=rja&uact=8&ved=2ahUKEwjp4ejrhPTmAhV6zjgGHVv4C1oQFjAUegQIBRAB&url=https%3A%2F%2Fwww.nedlandcare.org.au%2Findex.php%2Flandcare-management-v15-86%2Four-farmers-v15-108%2F186-nicki-laws&usg=AOvVaw1CS-cWdcFhXWLAOBrnADgD
Frocks, Country Halls, Deb Balls
https://www.abc.net.au/local/archives/landline/content/2015/s4311408.htm
https://www.nedlandcare.org.au/index.php/events/history/frocks-halls-deb-balls
Focus on Farms Landcare Photo Competition
http://user.tr.qld.gov.au/search-daterange/81610/focus-on-farms-photographic-competition-2019
https://www.google.com/url?sa=t&rct=j&q=&esrc=s&source=web&cd=3&cad=rja&uact=8&ved=2ahUKEwiX-srvifTmAhUv4jgGHRpkACAQFjACegQIAhAB&url=https%3A%2F%2Fwww.qt.com.au%2Fnews%2Ffarming-community-focus-photo-comp%2F3795818%2F&usg=AOvVaw1B7NvtOkKK3lbwwed0wgwH
Related Blogs
Aerial photography is being employed to identify areas of high erosion-risk in Queensland's Great Barrier Reef catchments to improve the health of this natural wonder-of-the-world through informed and targeted land management.. The mapping is being conducted to improve the management of soil run-off and limit fine sediment entering into the reef catchment areas. The Reef 2050 Long-Term Sustainability Plan (Reef Plan 2050), adopted by the Australian and Queensland Governments in March 2015,...
Next February, 17 lucky Australians will begin the trek of a lifetime on a seven-day adventure along Tasmania's vibrant east coast, visiting local farming enterprises, trying freshly produced delicacies, and learning about Tassie's unique history. Organised by Landcare Australia's From Farm to Fork initiative, and led by Sustainability Ambassador Charlie Arnott, the trek offers an opportunity to leave your urban life behind. Open to all walks of life, the trek provides the ideal prospect for fa...
Tor Hundloe, editor of "Australia's Role in Feeding the World: The Future of Australian Agriculture" believes Australians are lucky because an enormous amount of the food we eat is grown in our own backyard. In the book, Hundloe discusses the role Australia plays in feeding the world's population and explores some of the future challenges Australian famers may face, if they are to continue to meet current local and foreign demand while adopting sustainable farming practices. As the global popul...