Most Viewer Blogs
Sydney, Australia, is a global city, blessed to still have areas of remnant natural bushland scattered throughout its suburbs. When Captain Cook first sailed into Botany Bay in 1770, the biodiversity would have been spectacular and even to this day there is a far greater diversity of plant species within the city boundaries than exist in the entire United Kingdom. Some incredible wildlife still occurs here too. The problem is that bushland areas are extremely sensitive to invasive weeds and can ...
On Saturday 29th of February eight new Caring for our Bays Hero bin decals translated in Languages other than English were launched at the 2020 PakoFesta Multicultural Festival. Over 100 000 people attended the event and saw the new installations.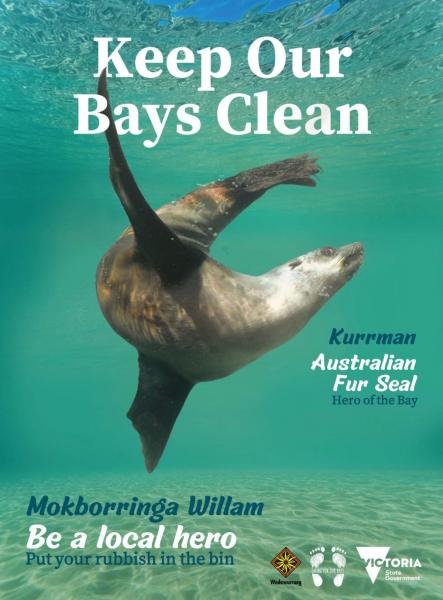 The messaging aims to increase awareness and stewardship of the local environment by connecting meaningfully with the diverse range of cultural groups who reside in and visit Geelong and the Bellarine Peninsula. The eight languages include Mandarin, Croatian, Italian, Karen, Vietnamese, Greek, Arabic and Wadawurrung.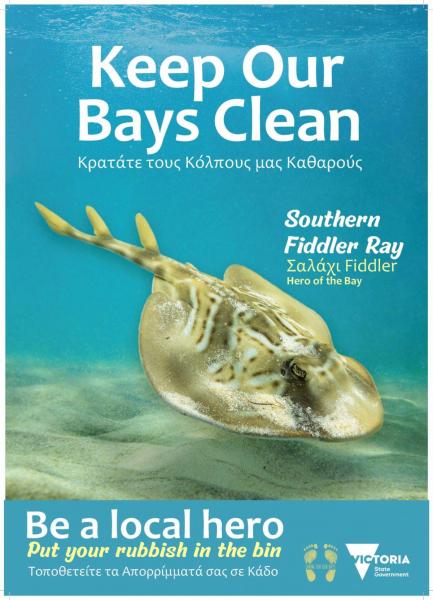 The signage reminds the public to be a 'Local Hero' and do the right thing: 'put your rubbish in the bin'. Information posters for these eight species showcasing why they are special, threats to their survival and how you can help to conserve them, are also being distributed to schools throughout the Geelong and Bellarine region to increase multicultural engagement and understanding of these Bay Heroes.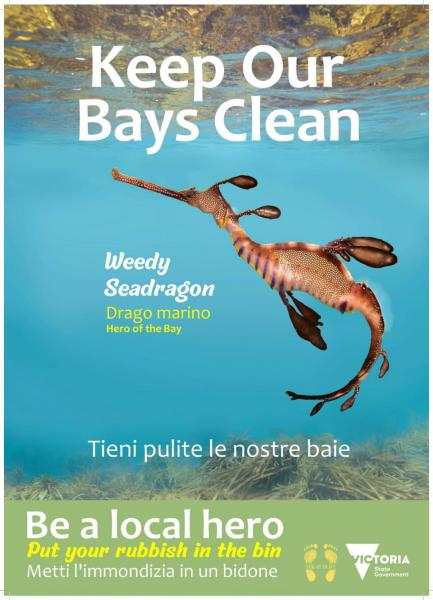 Also from this author
On the 27th February 2020, twelve year 11 and 12 VCAL students undertook a clean up on 500m of beach at the Ocean Grove main beach. The most abundant items collected were small litter fragments, butts, bottle tops, bottles and cups. Approximately 5 kgs of rubbish was collected from what, at first appearance seems like a clean beach. Many small plastic fragments were found in the high tide line, with the larger items found in the adjacent flora in the dune system. The students logged their l...
Related Blogs
A holistic approach to environmental education: How to foster ongoing environmental stewardship in the community. Bellarine Catchment Network engages the wider Bellarine Peninsula community through a variety of programs and opportunities that facilitate re-engagement and behavioural change. Their goal is to continue delivering integrated community driven projects that protect and enhance the environmental values of the Bellarine. ...
Agmentation We were lucky enough to be invited to UNE's Agemntation event as part of a group representing Goondiwindi. Agmentation is a hackathon-style event run over one day as a part of UNE's 'Rural Focus' week. Run by the Smart Region Incubator (Incubator that joins regional startups with academic business research, business mentors, corporate and community partners), Agmentation brings together over one hundred like-minded high school and university students, industry professionals, resea...
GJS Intellectual Company Australia, under the administration of Chuentat Kang, is handling volunteer training for disadvantaged via community engineering education for caring of our land. This online volunteer training is conducted via landline phone together with internet computer as a part of community strengthening purposes. Multifaith chaplaincy and interfaith network can be involved in the blessing of such environmental conservation initiatives. Languages could be used in such environmen...