Port Phillip Bay is full of diverse and beautiful life and is a rich source of fresh food including fish, squid, mussels and crustaceans. Our bay is important for the local fishing industry and is also enjoyable, attractive and important to recreational fishers. Fishing is a great way that we can enjoy fresh food, bring families and friends together, feel part of a community, get outdoors, appreciate nature, find some peace and quiet or simply enjoy the challenge of the catch. Despite these positive and good intentions, recreational fishing can have unintentional impacts on our local marine life.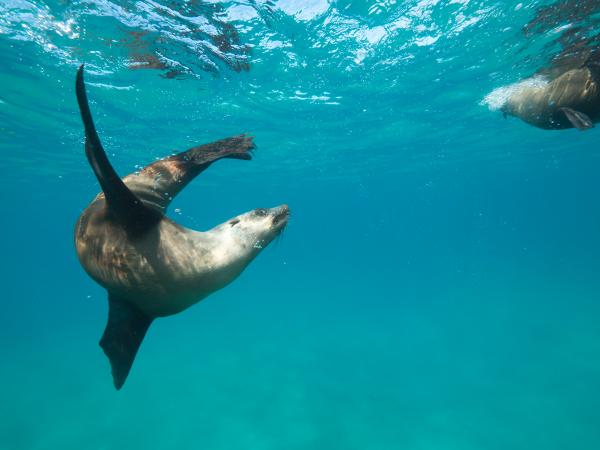 Caring For Our Bays is a local program trying to understand the type and source of litter along our coastline. Data collected by citizen scientists has identified that fishing line and bait/tackle bags are one of the most common items found at our beaches, boat ramps and piers. Once free floating in our bays, fishing line has the potential to entangle marine life like seals and birds causing infections or death. Bait and tackle bags are made of soft plastics that slowly break down into microplastics that are easily ingested by fish and can then be ingested, eventually, by us.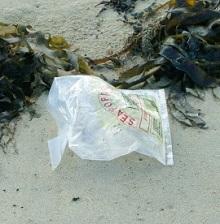 We as a community can help tackle this issue. By reducing the prevalence of litter within our marine environments, we can ensure that there will be plenty of fresh food for us to enjoy in the future. Some simple ways that we can help protect our marine life include:
Ensure you rig correctly to reduce snags;

Switch to biodegradable fishing line like Bioline;

Take your rubbish away with you, especially if on site bins are full;

Store rubbish and old line in a container to stop it blowing away in the wind;

Buy your bait in a reusable container; and

Prepare and store gear within a tackle box at home to avoid opening packaging on site.
Learn more about sustainable fishing practices at www.fishcare.org.au/
If you would like to get involved and help Care For Your Bay, please contact Bellarine Catchment Network at info@bcn.org.au or visit www.environmentbellarine.org.au
Image Credits: (Image 2: Tangaroa Blue) (Image 3: Seal the Loop, Zoos Victoria), (Image 4: Fishcare)
Also from this author
The Ramsar Convention is the only international treaty devoted to conserving a single ecosystem type across the planet - Wetlands. 157 nations work together to care for 2,300 Ramsar wetland sites across the world and 6 of them occur within the Bellarine Peninsula and western Port Phillip Bay. Raising awareness of these precious habitats is a priority for the Bellarine Catchment Network in 2020 and our established schools program provides the ideal outreach for this message. ...
Related Blogs
The Clifton Springs Curlewis area is a hidden gem in Geelong, filled with stunning waters, sandy beaches and iconic views. To protect all this beauty, a new Coastcare Group has formed to conserve the values of this section of coastline for future generations. The Clifton Springs Curlewis Coastcare Group held first meeting during December 2019 and elected an interim volunteer committee of management. Over 2000 Coastcare groups currently exist in Australia with the aim to protect and conserve t...