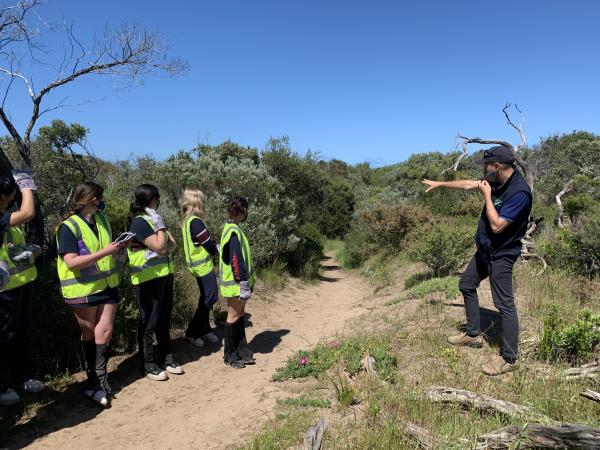 In 2019/20 the Bellarine Catchment Network, in partnership with the CFA and Borough of Queenscliffe commenced work on fuel and weed removal in the Coastal Moonah Woodland (CMW) area in the Narrows Queenscliffe. Listed as Vulnerable under the Flora and Fauna Guarantee Act, the CMW was under threat due to the inundation of Polygala myrtifolia or Bellarine Pea.
A sustained effort of weed control, using various techniques and involving local school and community groups was implemented with significant results.
Bellarine Pea is a significant weed and fuel load in the Queenscliff township area. This threatens biodiversity and is a risk to community and assets. The systematic removal of this weed has been the priority of Stage 1 and the results have been significant.
Pre and Post Photo Point Monitorins show the reduction of the invasive weed. Follow up maintenacne will be the key in encouraging regeneration of indigenous species.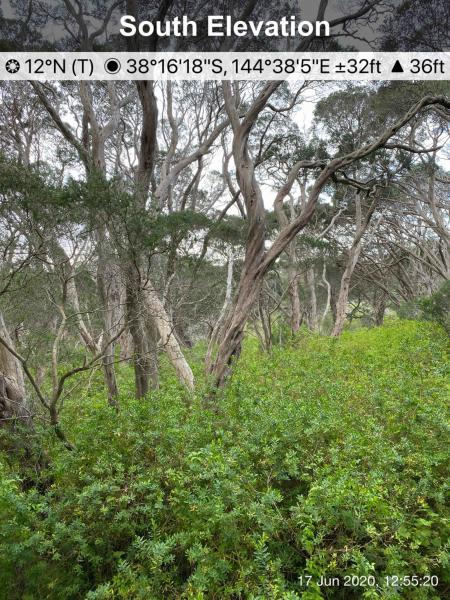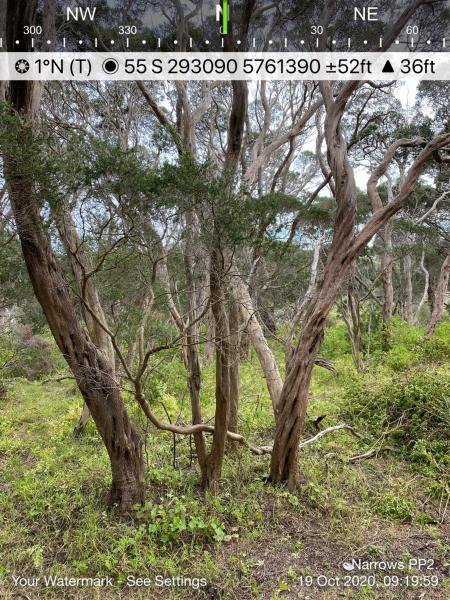 The weed and fuel load has not only been grubbed out, but the entire fuel load has been removed from site. This reduces fire risk to the threatened vegetation community, but also to the neighbouring town, assets and infrastructure of Queenscliff. Support from schools such as Bellarine Secondary College and the Working For Victoria Program has assisted greatly with this project.
A number of control techniques have been trialled and the results of these will be showcased in a follow up story post. For more details and a full report email Bellarine Catchment Network at info@bcn.org.au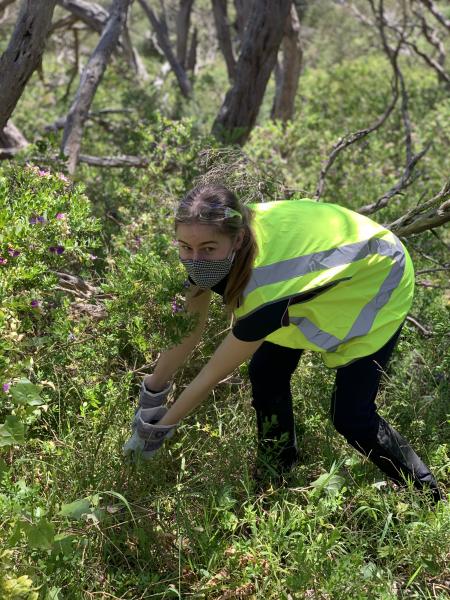 Also from this author
A holistic approach to environmental education: How to foster ongoing environmental stewardship in the community. Bellarine Catchment Network engages the wider Bellarine Peninsula community through a variety of programs and opportunities that facilitate re-engagement and behavioural change. Their goal is to continue delivering integrated community driven projects that protect and enhance the environmental values of the Bellarine. ...
Bellarine Carchment Network teamed up with Wreck to Reef Swim. Approx 2000 single use plastic cups were diverted from landfill, 300 reusable coffee cups were used, with 90% of participants using the cups and Aquascope activity was held for the kids. A great event and enviro outcome.
The Ocean Grove Coastcare Group in conjunction with Bellarine Catchment Network recently completed stage 2 of the Ocean Grove Governors Place Coastal Alkaline Scrub rehabilitation project. This project funded by the City of Greater Geelong and titled 'Street to Sand' has had significant community groups and land manager collaboration. An area that had been overlooked for ...
Related Blogs
A heartfelt thank you to all who contributed to the Rescue Project. Thank you for your stories and your comments but also for spending time thinking about the meaning of what you do and what it does for you and your community. Landcare Australia and I very much value these stories, and you will find them shared in Landcare Australia newsletters and social media over the coming months. This year is one for celebrating Landcare's 30th anniversary and implicit in that is a celebration of all your o...